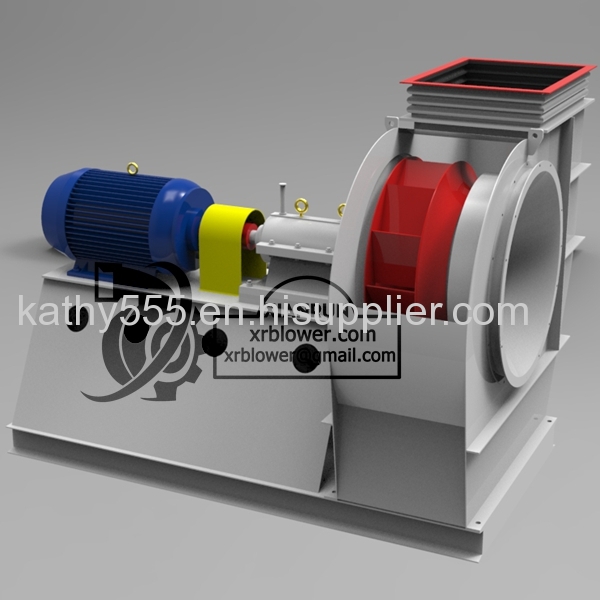 Applications
(1) Industrial boiler, Garbage incinerator.Industrial waste heat recovery device.
(2) Cooling and heat dissipation
(3) Forced Ventilating: Generally used in ventilating for normal industrial and Large-scale buildings.
(4) Gas and materials transfer: General air delivery, Combustible gas delivery, Corrosive gas delivery, Gas mixed with impurity delivery.
(5) Eliminate dust and Particulate matter: Transfer the coal powder, Particle material, Powder material, Fragment materials, Fiber materials.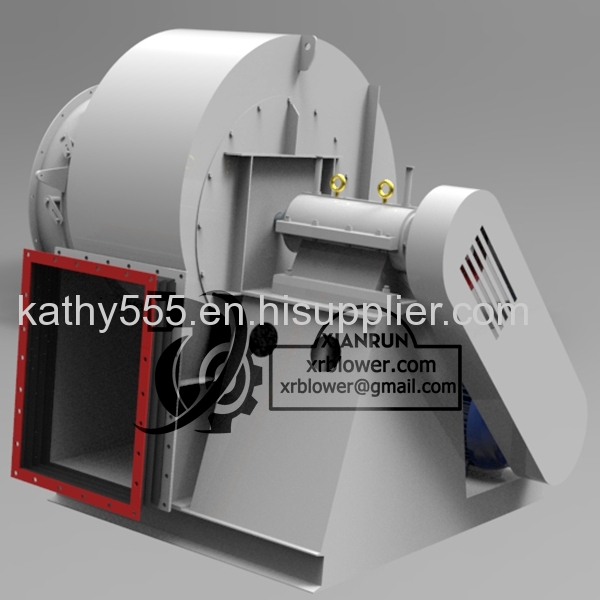 2. Structure
(1) Impeller:
Pre-curved design with arc.high pressure ,by dynamic and static balance test .high effiiciency ,small vibration.
(2) Case:
With ordinary steel plate welded into a whole worm shell.
(3) Air inlet:
Make constriction type streamline the oveall structure,bolted on the front cover.
(4) Transmission Parts :
Include main shaft, bearing housing, belt or coupling and so on.
(5) Motor: motor brands can according customers' requirments.
(6) Accessory: Adjusting door, Silencer,Absorber