1. The frame material made of strong corrosion resistance of thick steel, at the same time, using nc machine tool production, advanced technology, high precision.
2. The hub has a high strength aluminum alloy, cast steel, two kinds of new type distorted stamping forming blade.
3. Reasonable blade Angle, can make the air flow to achieve the best level.
4. The high accuracy of microcomputer aided manufacturing system can make the maximum efficiency of fan.
5. Strict quality testing procedures: noise test, vibration test, concentric performance detection, detecting blades rotating speed, the machine efficiency;
6. High performance and be able to stable working for a long time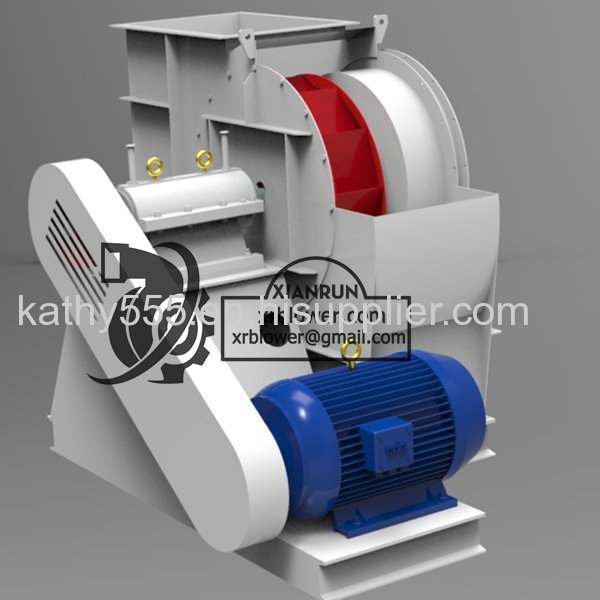 Applications
(1) Industrial boiler, Garbage incinerator.Industrial waste heat recovery device.
(2) Cooling and heat dissipation
(3) Forced Ventilating: Generally used in ventilating for normal industrial and Large-scale buildings.
(4) Gas and materials transfer: General air delivery, Combustible gas delivery, Corrosive gas delivery, Gas mixed with impurity delivery.
(5) Eliminate dust and Particulate matter: Transfer the coal powder, Particle material, Powder material, Fragment materials, Fiber materials.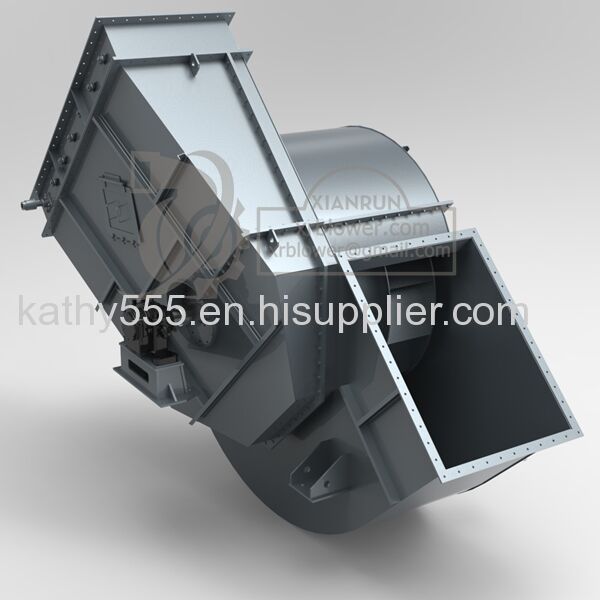 2. Structure
(1) Impeller:
Pre-curved design with arc.high pressure ,by dynamic and static balance test .high effiiciency ,small vibration.
(2) Case:
With ordinary steel plate welded into a whole worm shell.
(3) Air inlet:
Make constriction type streamline the oveall structure,bolted on the front cover.
(4) Transmission Parts :
Include main shaft, bearing housing, belt or coupling and so on.
(5) Motor: motor brands can according customers' requirments.
(6) Accessory: Adjusting door, Silencer,Absorber